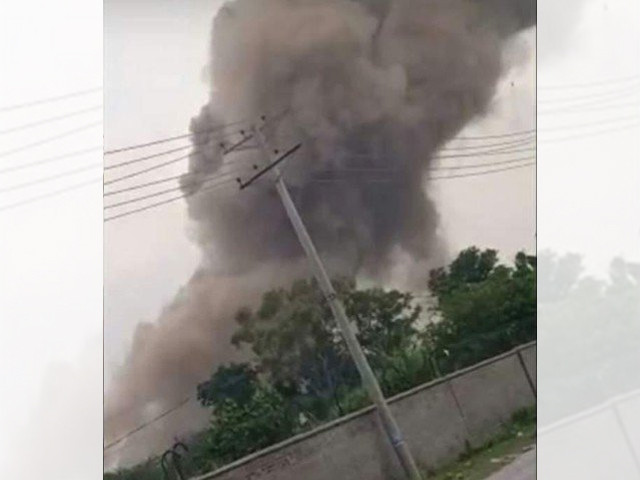 KARACHI: An explosion occurred at a coal-fired power plant in Tharparker district of Sindh on Wednesday, resulting in at least five people being injured who were said to be in stable condition.
"At around 5 pm, an explosion happened at the Engro Power Thar Private Limited (EPTL) power plant in the coal conveyor system of the 330MW Unit 1 of the plant," Engro Corporation reported in an official statement.
"Due to the incident, five people were affected directly who are currently stable and are being provided with necessary medical aid," it added. The actual cause of the blast and its intensity remained unknown.
Footage shared by a local media outlet, however, showed the powerful blast engulfed a small building on the site, which is believed to be the powerhouse or a portion of it. "For safety reasons, we will be shutting down the operational unit as well whilst investigations into the incident are underway," Engro said in the statement.
According to initial reports, the company reported the explosion occurred in the conveyor belt systems which feed the coal into the power plant. It is important to share that the power plant was under scheduled outage where one of the units was already shut down for maintenance whereas the other was operational.
The safety and emergency response team were activated immediately, the corporation maintained.
"At this point in time, our foremost priority remains the safety of our people and we remain focused on providing them with all necessary support," it added.