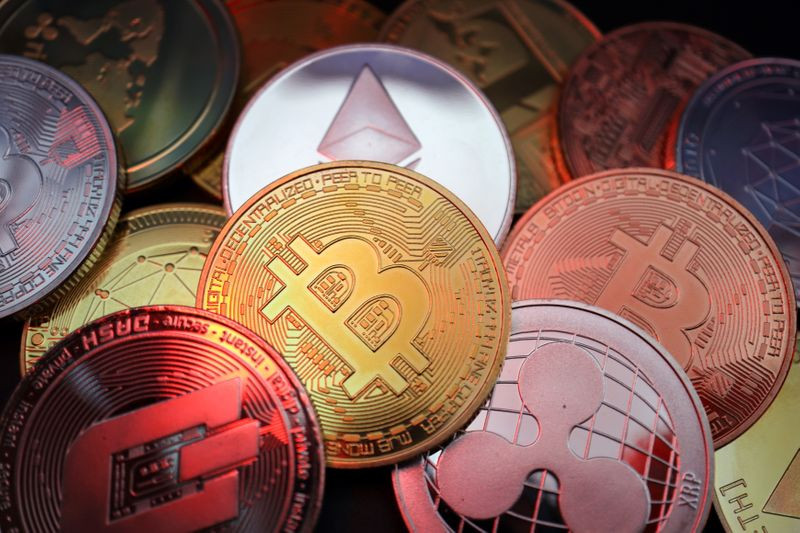 KARACHI: Federal Investigation Agency (FIA) Director-General Dr. Sanaullah Abbasi has started digging deep into a plethora of complaints about cryptocurrency scams as he issued instructions to lay hands on the culprits.
According to FIA spokesman, Dr Sanaullah Abbasi visited FIA's zonal headquarters in Sindh on Saturday where he chaired a meeting attended by all senior officials, including Additional Director General South Zone Shakeel Durrani and FIA Sindh Director Amir Farooqi.
Amir Farooqi gave a detailed briefing to the FIA DG.
Earlier this month, the FIA said it was probing a massive scam involving 11 Binance-linked applications, through which over $100 million (Rs17.68 billion) was fleeced from Pakistani investors.
The FIA's Cyber Crime Wing of the FIA said that it issued a notice to an official from Binance, a popular cryptocurrency exchange, as it launches an investigation into the mega-scam.
During Sunday's meeting, Dr Sanaullah Abbasi also inspected the recent crackdown on money exchange dealers and smuggling of US dollars to Afghanistan, while issuing instructions to speed up the process.
As the supply of US dollars in Afghanistan started to drop following the Taliban takeover, some exchange companies and individuals in the country had started smuggling dollars across the border.
The situation impacted dollar exchange rates and devalued the Pakistani rupee. To help put brakes on the downward trend, the government had earlier ordered FIA to crack down on the illegal hoarding and smuggling of dollars.
According to customs officials, about $2 million was being smuggled to Afghanistan each day.
The FIA DG also reviewed the ongoing investigations and cases against the Abandoned Waqf Property Board on the directions of the Supreme Court. He directed to complete the ongoing investigations in light of the audit para.
In December last year, the apex court, taking suo moto notice of irregularities in the Abandoned Waqf Property Board, had directed the FIA to conduct an inquiry.
Following the court's order, the FIA formed an investigation team under the supervision of Director Islamabad Zone Wakara Ahmed, which was to begin an investigation into 73 audit papers.
Investigative committees will cordon off the lands of the Abandoned Waqf Property Board against the squatters and get the lands vacated.
The FIA investigation teams handed over 35 kanals of board land in Islamabad Sector D-17 worth about Rs300 million.
The DG FIA also examined the suspicious transaction reports issued by financial institutions and called for immediate action against them and bring them to a logical conclusion as soon as possible.