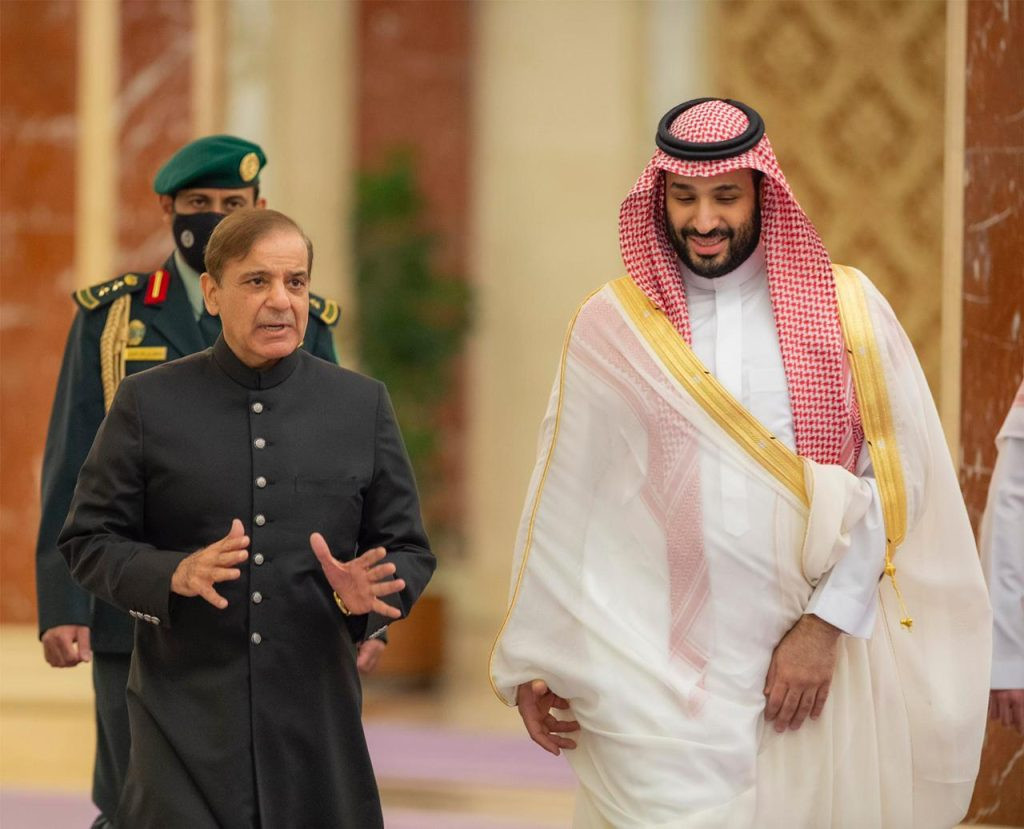 During their phone discussion on Tuesday, Saudi Crown Prince Mohammed bin Salman was offered an invitation to visit Pakistan by Prime Minister Shehbaz Sharif, which he accepted.
For Eidul Azha, the premier called the crown prince on the phone to wish him a happy holiday.Pakistan and Saudi Arabia decided to adopt a coordinated approach for carrying out the decisions made during PM Shehbaz's visit to the Kingdom in April of this year during their phone call.
Additionally, he congratulated the crown prince on the Hajj operation's success and commended the Saudi government for looking after the pilgrims, especially those from Pakistan.
Both presidents decided to further boost their collaboration in the commerce and investment sectors while also discussing ongoing bilateral initiatives.
دونوں قائدین نے اپریل 2022 میں وزیراعظم کے دورہ سعودی عرب کے دوران کئے گئے فیصلوں پر عمل درآمد کے لئے قریبی اشتراک عمل سے کام کرنے پر اتفاق کیا۔

وزیراعظم نے ولی عہد کو دورہ پاکستان کی دعوت کا اعادہ کیا جسے سعودی ولی عہد نے قبول کرلیا۔

— Prime Minister's Office (@PakPMO) July 12, 2022