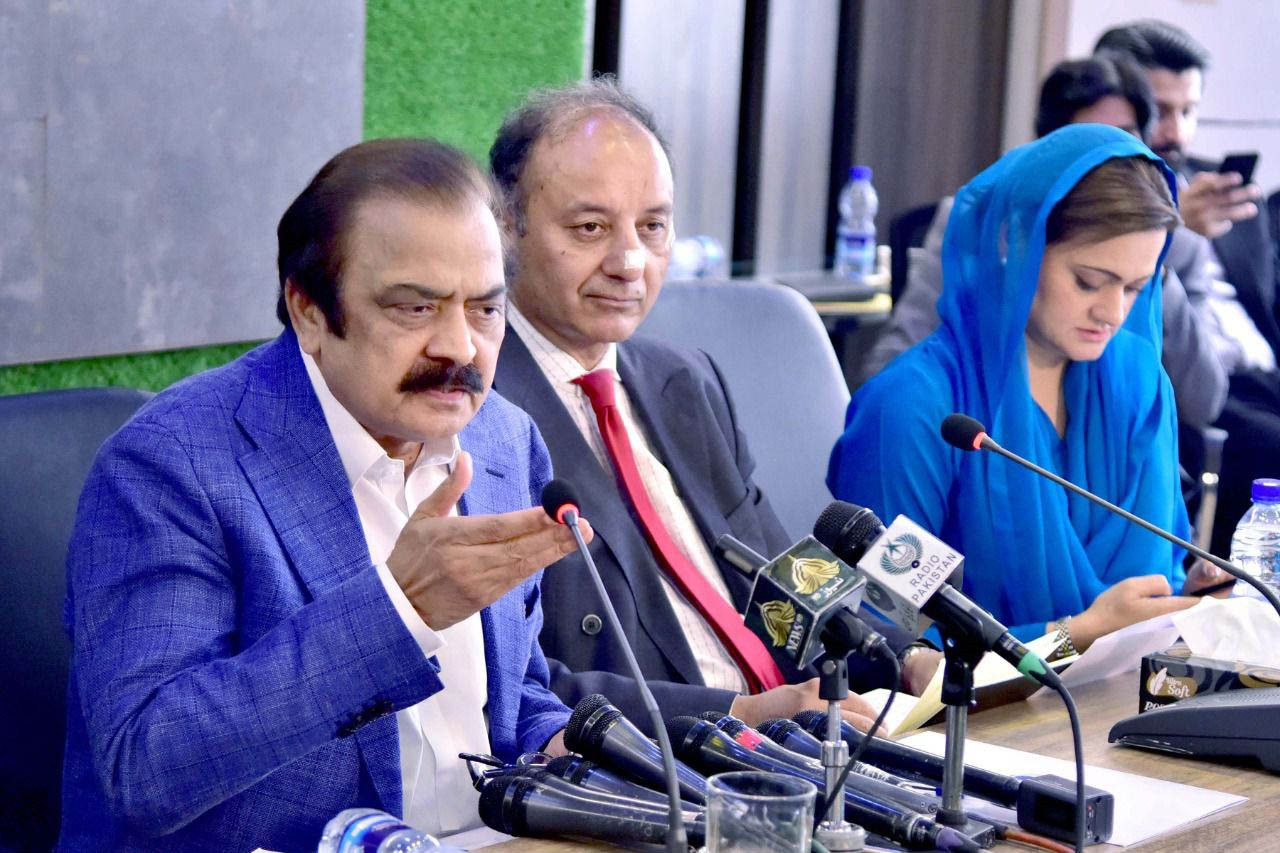 ISLAMABAD: Minister for Interior Rana Sanaullah on Tuesday said the federal cabinet has set up a subcommittee to uncover what he described as the "mystery" of an out-of-court settlement worth over Rs50 billion in an alleged money laundering committed by the previous PTI-led government as there were no clues to who had signed the agreement.
Briefing the media after the cabinet meeting, flanked by Information Minister Marriyum Aurangzeb and Communications Minister Asad Mahmood, the interior minister said that the subcommittee would thoroughly investigate the matter.
He said the documents shown by the PTI chief and former prime minister Imran Khan for approval were all passed through the cabinet while the members were kept in the dark about its details.
Sana claimed that it was further revealed that funds worth Rs50 billion under a private housing scheme were transferred to the UK illegally which was later traced by the authorities and was confiscated by the UK's National Crime Agency.
The interior minister alleged that former prime minister Imran Khan's pointperson on anti-corruption Mirza Shahzad Akbar was involved in the misappropriation of Rs50 billion in a case related to a private housing project which was unearthed in the UK. Akbar was working as a "broker" for Imran Khan, according to Sana.
'Who signed it?'
Meanwhile speaking on the occasion, Minister of State for Petroleum Senator Dr Musadik Malik said the "plundered money" that was caught in the UK should have been returned to the national exchequer; however, it was gifted to one who was actually fined.
He shared that the money was caught under the Economic Crimes Act, according to which embezzled money should be returned to the country it belongs to.
He added that the out-of-court settlement was reached at a time when this case was being heard.
However, who represented Pakistan in the settlement was still a mystery, he pointed out and added that the country could only be represented by the attorney general of Pakistan or the law ministry.
"No one else can sign any agreement, contract, or give any other signature at an international level," he maintained.
He said there was no document either in the office of the attorney general or the said ministry that indicated somebody was given authority to go to England for the settlement.
He said the out-of-court settlement was made and the money that was to be given to the government of Pakistan, was deposited in the account of the supreme court registrar.
He said for saving the out-of-court settlement cabinet approval was sought in the matter and resultantly cabinet was forced to approve something which was hidden in a letter without allowing the members even to read it.