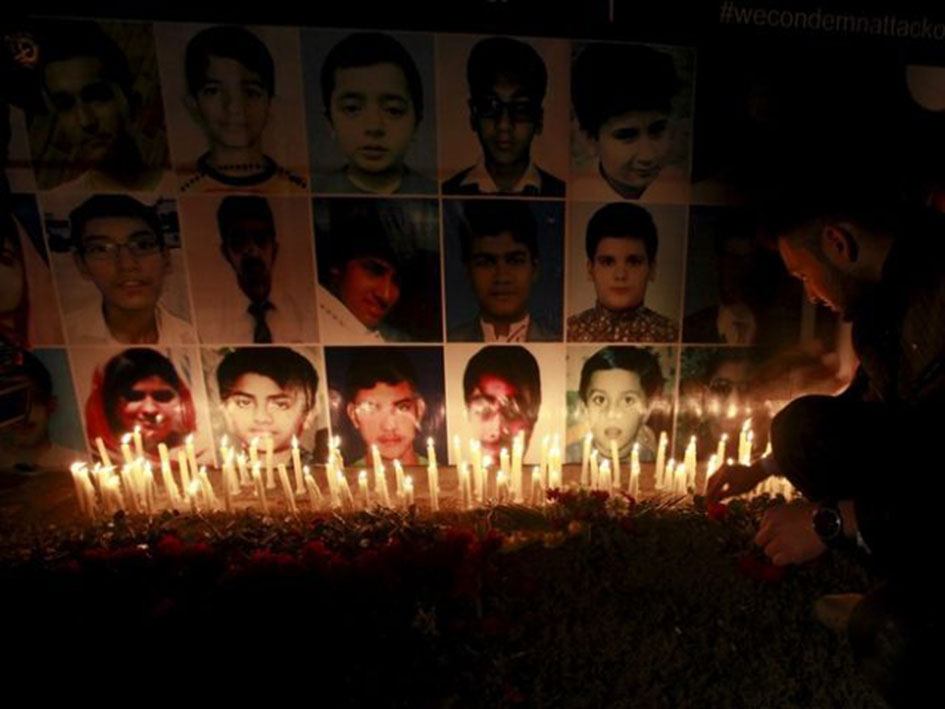 ISLAMABAD:Supreme Court Bar Association of Pakistan (SCBAP) President Ahsan Bhoon has assured a delegation of parents of the Army Public School martyrs that he would request Chief Justice Umar Ata Bandial to look into their grievances.
At least 20 parents of the martyred schoolchildren called on Bhoon at the SCBAP Office, Supreme Court, and apprised him of their grievances that not a single hearing was held after October 11, 2021, despite sending several applications for fixation of the matter.
On December 16, 2014, militants attacked the APS in Peshawar in which more than 145 people, mostly schoolchildren, were martyred.
The parents apprised Bhoon that delay in the said matter was adding insult to injury as no one was ready to recognise the sacrifices rendered by their beloved children.
Holding photographs of the martyred children, the bereaved families said, "We have lost our children in the gruesome event of Dec 16, 2014 and want an in-depth probe into the said carnage so that no parent will have to undergo such trauma and suffering in the future."
The parents expressed their sheer disappointment over the fact that no one on the government level, or otherwise, was ready to help and seek justice for them.
They requested the chief justice of Pakistan to take notice of the matter and hear the aggrieved families of martyrs as soon as possible.
Extending his heartfelt condolences to the bereaved families, Bhoon regretted the miseries the parents had to go through, extended his full support to them on all levels and assured them that he would request Chief Justice Bandial for his kind indulgence in the matter.
"Such a heinous crime which damages and isolates Pakistan in the comity of nations calls for immediate action," he said. "Therefore, an in-depth probe is essential on judicial as well as government levels so as to find the ones responsible and to bring them to the books, quickly."
Fateha was offered for all the APS martyrs.