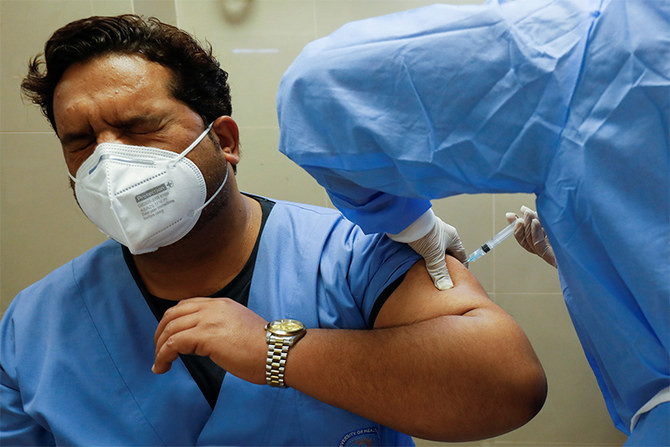 PESHAWAR:Secretary Health Khyber-Pakhtunkhwa Tahir Orakzai on Thursday said that 35 per cent of the population of the province has been fully vaccinated against Covid-19 and around 50 per cent population has received just a single dose.
During his visit to Mass Vaccination Centre at Khyber Medical University (KMU), he said that the health department is fully alert to deal with the new variants of Coronavirus and it can only be countered by vaccinating as many citizens as possible.
Health department K-P not only started a door-to-door vaccination campaign but was also vaccinating citizens on a large scale through vaccination centres across the province.
Tahir Orakzai said that he was very glad to see a well-equipped vaccination centre at KMU where different types of corona vaccine are available on daily basis, adding that KMU Vaccination Centre has been providing vaccination facilities to people of all ages and genders above 12 years of age, while drive-through vaccination facilities have also been arranged for the elderly and persons with disabilities.
He ordered the vaccination of residents of industrial area, shopkeepers and employees working in kharkhano markets, as well as students, teachers and staff of public and private educational institutions located in and around Hayatabad.