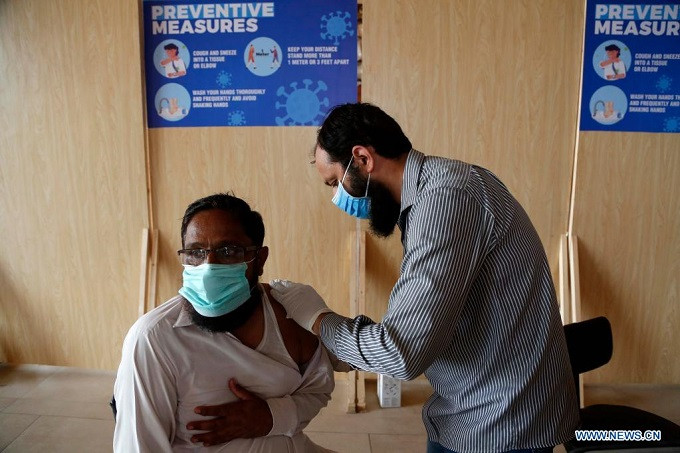 ISLAMABAD:Pakistan crossed another milestone on the path to defeating the Covid-19 pandemic, completing the vaccination of 100 million people, as the county witnessed the second consecutive day of zero fatality from the contagion.
According to the National Command and Operation Centre (NCOC), the nerve centre of the government's anti-Covid strategy, more than 128 million citizens had been administered vaccine shots, while 4.87 million people had received the booster shot.
According to NCOC statistics, a total of 219,368,557 doses of vaccine had been administered in the country so far. As of Thursday, the number of people receiving both vaccine shots had risen to 101,881,176, the forum added.
The data came as the country witnessed another day of no Covid deaths. On Wednesday, the NCOC reported zero fatality from the pandemic for the first time in over two years. The first Covid-19 fatality was recorded on March 18, 2020, within three weeks of the emergence of the first infection.
The victim was 50-year-old Saadat Khan, who had returned to Pakistan on March 9, 2020 from the pilgrimage to Saudi Arabia. On March 18, less than 10 days later, Khan died at an isolation center in Mardan. Since then 30,333 people had died of the disease.